Earlier this year, Qatar Airways, a state-owned flag carrier of Qatar, launched the longest nonstop flight services in the world – flights QR920 and QR921. As of now, the flights will operate daily each way between Doha, Qatar and Auckland, New Zealand, using the Boeing 777-200LR – the ultra-long range variant of the 777. The first flight took 16 hours and 23 minutes to complete the journey and crossed 10 time zones. There were four pilots on board, as well as 15 cabin crews. The new route is expected to be popular among the European and Gulf Area tourists headed to New Zealand.
Flights QR920 and QR921 will actually take somewhere around 17 hours each way, depending on weather conditions. Usually, the great circle distance between Doha and Auckland is just less than 7,850 nautical miles.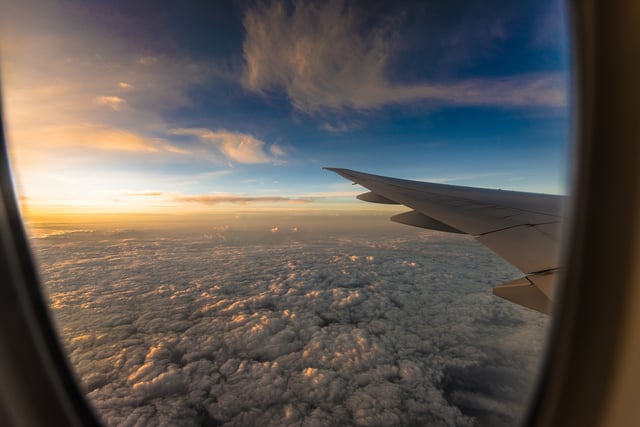 Qatar Airways is not alone in introducing these longer flights to the world. Emirates has also begun a slightly shorter (7,600 miles) Dubai-Auckland flight service. Currently, these two flight services are at the top of the list in terms of the longest flights in the world, atleast until Singapore Airlines re-launches its New York-Singapore service which will cover about 8,200 miles. In 2013, Singapore Airlines cancelled EWR-SIN flights, but they intend to resume the same in the coming years. Also, Qantas is going to launch a Perth-London route in 2018. Mentioned below is a list of the 10 longest flights in the world at the moment.
1. Singapore-New York (Singapore Airlines. 8285 miles. Airbus A350)
2. Doha-Auckland (Qatar Airways. 7848 miles. Boeing 777-200LR)
3. London-Perth (Qantas. 7829 miles. Boeing 787-9)
4. Dubai-Auckland (Emirates. 7668 miles. Boeing 777-200LR)
5. Dubai-Panama (Emirates. 7463 miles. Boeing 777-200LR)
6. Dallas-Sydney (Qantas. 7454 miles. Airbus A380)
7. San Francisco-Singapore (United, Singapore Airlines. 7,339 miles. 787-9, A350)
8. Atlanta-Johannesburg (Delta. 7333 miles. Boeing 777-200LR)
9. Dubai-Los Angeles (Emirates. 7246 miles. Airbus A380)
10. Jeddah-Los Angeles (Saudia. 7240 miles. Boeing 777-300ER)
The first non-stop flights between Britain and Australia are going to be launched by Qantas in March 2018 and this will set a new record. The total distance between London and Perth is 8,991 miles.