Latin America: An Emerging Market for Airline Businesses
Although the Latin American air travel industry hasn't experienced rapid growth in the past, the current process of rebranding LATAM is likely to significantly change that in the coming years!
Changes can already be seen everywhere in the Latin American airline industry; in the airports, by the size and quantity of planes in the sky and by the carriers competing in the region.
The Latin American airline industry has made significant improvements in the last decade and Latin America is proving itself as one of the most attractive markets in the world for aviation businesses. This is in no small part thanks to a couple of joint ventures and a growing number of airline agreements and memberships. In fact, the merger between Chile's LAN Airlines and Brazil's TAM Airlines in August, 2010, has actually helped carry these two South American airlines into the spotlight. Many Latin American carriers are now looking to work together with global airline leaders and are seeking greater connectivity and financial investment.
Air Traffic Growth in Latin America
According to a recent study, Latin America is the most urbanized region on the globe, and this is the number one reason for the current growth of air traffic in Latin America. As the number of air passengers increases, naturally, the demand for convenient transportation from one city to another within Latin America has also increased. In fact, the domestic airlines in Latin America have already started to grow rapidly and are expected to continue this growth and make even more of a profit in the coming years.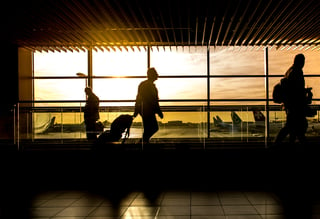 The Rebranding Process
The rebranding process of the LATAM Airlines Group started in the year 2015, and will be completed by 2019. Some of the notable changes in LATAM include improved passenger experiences, fleet management, development of cabin interiors etc. According to 2016 statistics, LATAM is now considered amond the largest airline groups in terms of network connections, with 319 aircrafts offering air transport services to 133 destinations in 23 countries. Another statistic shows that the average fleet age in Latin America is lower than the fleet age of many other notable airline companies. As of 2016, the average fleet age in Latin America is only ten years, and most of the fleets will be replaced over the next two decades.
Latin America is a very attractive destination and will surely continue to thrive. According to a recent report by the FAA, the Latin American aviation industry is expected to experience growth of 4.5% per year until 2034. The continuing growth in Latin American is undoubtedly conveying a message to the world about what this region can offer to enhance the entire airline industry.