Air Saint-Pierre signs a multi-year agreement for the InteliSys ameliaRES PSS.
Saint-Pierre, France - 19 February 2020
The French inter-island, charter and cargo airline Air Saint-Pierre has signed a multi-year agreement with InteliSys Aviation for use of its ameliaRES Passenger Service System (PSS).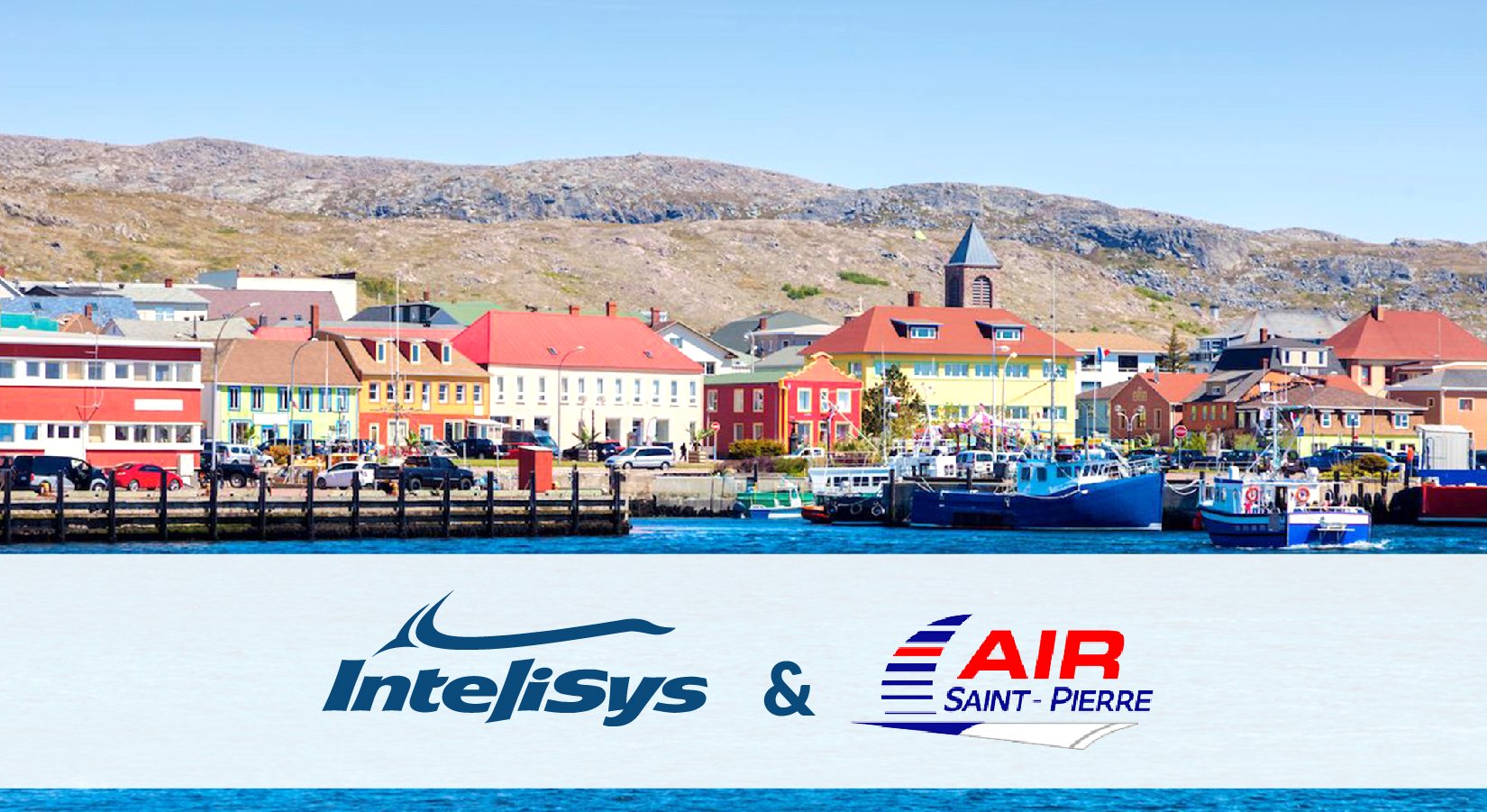 Air Saint-Pierre has been a trusted airline of choice for passengers in Saint-Pierre, Miquelon-Langlade and Canada for over 5 decades and are focused on remaining a preferred travel provider for their passengers for many decades to come.
"When considering changing airline reservation systems from our current provider, SITA Gabriel, it was critically important to our team to select a system that was future-proofed and would incur no disruption to our current services."
"We chose to partner with InteliSys, as they are able to offer our airline the features we needed and were already using for our international flights and interline agreements with large carriers such as Air France, as well as providing us with some exciting extras to help us grow our business. Their all-inclusive, simple pricing model will allow us to focus on investing in our airline's continued growth and in providing the highest level of service to our passengers. We feel very confident that our partnership with InteliSys will help our airline excel and grow now and for many years to come." — Benoit Olano, Président Directeur Général, Air Saint- Pierre
Air Saint-Pierre will provide a number of services, including short-haul, inter-island and international flights; charters; group reservations; cargo shipping services; direct online sales and more.
Air Saint-Pierre's primary operations focus on providing inter-island services between the islands of Saint Pierre and Miquelon-Langlade as well as international passenger flights to Canada. The airline was incorporated in 1964 and is headquartered in Saint-Pierre, France.
For more information on Air Saint-Pierre, please visit the airline's website: airsaintpierre.com
"We have been following Air Saint-Pierre's success for years and are truly honoured to partner with such a great organization. We are very excited to be able to help Air Saint-Pierre continue to service our local communities as well as international connections to France and other regions. We are very keen in working together to explore all the new possibilities and flexibility that ameliaRES will bring in the coming months." — Craig Morrissey, VP Technical Sales, InteliSys Aviation
InteliSys Aviation specializes in providing airlines around the globe with customized, secure, and scalable software solutions in a cloud-based, open-data platform to help boost their revenues and cut their costs.
With InteliSys' ameliaRES Passenger Service System and ameliaCARGO Cargo Management System software, millions of passengers and tonnes of cargo are moved every year by more than 50 clients spread across six continents.
To find out more about InteliSys Aviation, visit the company website: www.intelisysaviation.com.
InteliSys Aviation Systems Contact
Nikki Falavena Director of Marketing
info@intelisysaviation.com