InteliSys Aviation proudly presents our latest pilot project: Elevated, the podcast series that celebrates and shares the personal stories from airlines around the globe. The show is hosted by InteliSys Aviation's President, Wayne Chamberlain, and our Director of Marketing, Nikki Falavena, who welcome key figures in the airline industry to discuss how aviation connects communities and ideas to the rest of the world.
Pilot Episode: "Breathing Calm Air: Promoting Mental Health Support in Canada's North"
---

The rate of mental illness among Northern Manitoba's youth is more than double that of the national average in Canada. Children in this region suffer from from mental health problems more frequently than asthma or diabetes. To combat the situation, Calm Air and various community leaders banded together to launch the Breathe Calm Air online video contest, which was launched in May 2018.


The goal of the campaign is to promote positive mental health and foster creativity among the youth of the Kivalliq Region in Nunavut. Participants in the initiative's first year, including Churchill, Manitoba-born NHL star Jordin Tootoo, submitted videos showcasing what's important to them and what helps them to "breathe calm air."
Guest Speaker: Stephanie Matthews, Calm Air Director of Marketing

---

The guest speaker featured this episode is Stephanie Matthews, the Director of Marketing for Calm Air. In the podcast, she reflects upon the positive impact the Breathe Calm Air campaign has on local youths, how airlines can make a difference by getting to know their customers personally, and about the positive corporate culture at Calm Air.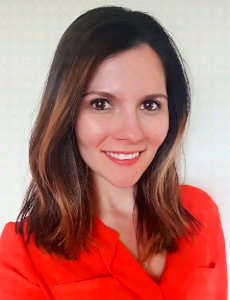 Calm Air is a regional airline in central Canada. It's based out of Winnipeg but operates largely throughout northern Manitoba and Nunavut. The airline has grown into a vital lifeline for its frequent flyers by providing essential transportation services to remote communities that don't otherwise have access to road or rail transit.
Tune In to Our Podcast on SoundCloud

---
Stay Tuned to Elevated & InteliSys Aviation Updates
---

You can subscribe to the Elevated podcast series and be the first to tune in to new episodes by clicking the link below.

Would you like to learn more about InteliSys Aviation and what's going on in the worldwide aviation industry? Be sure to catch up on and subscribe to our company blog. You can also find us on social media via LinkedIn, Twitter, Facebook, and Instagram.