On February 9th 2017, President Donald Trump held a meeting with U.S. airline and airport authorities to discuss a wide range of topics. The primary agenda of the meeting was to focus on the issues that have divided several segments of the flight operational community over the past few years.
Below we have outlined the most important highlights from the meeting.
FAA Structure Could Change Under the New Administration:
During the meeting on February 9th between aviation executives and President Trump, all airlines stated the need for new management of the FAA's billion-dollar effort to upgrade the entire air traffic system. They also claimed that a newly formed non-profit corporation could be able to receive the upgrade completed faster and would provide more noticeable benefits to airports as well as airspace users.
Privatization as an Integral Part of the U.S. ATC System:
Privatization has become the latest talk in major media outlets as well as among the aviation leaders to describe the proposed overhaul of the FAA. On the other hand, the supporters of the proposal to restructure the FAA have already mentioned that private companies are used as contractors by the FAA's Air Traffic Organization (ATO) to staff some of the U.S. Air Traffic Control (ATC) towers.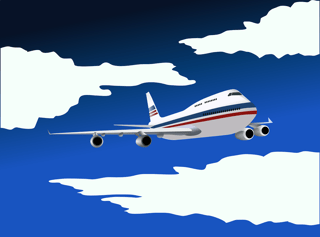 The Transition Would Take Several Years:
There will be more detailed information available about the proposal to reconstruct the FAA in March, when the administration is likely to release its first annual budget request. The budget may include funding to establish a non-profit corporation responsible for handling air traffic and air traffic modernization deployment. However, it is also true that the funding would not become available until October 2017. As a result, the time required to implement the new structure could be lengthier than other nations that have utilized similar strategies.
User Fees Would Mean a Major Shift in U.S. Air Traffic Operations:
At present, the United States air traffic system is mainly financed by taxpayer dollars and is attached to budget authorizations from lawmakers. One of the major concerns mentioned by the industry advocacy groups in opposition to the proposed reform is that the new nonprofit corporation is going to establish user fees for airspace operators. However, President Trump expressed opposition to this aspect of the proposed reform.
The FAA Has a Major Contribution in Upgrading The Air Traffic System:
One of the most important points for reform expressed by industry groups is that the deployment of NextGen is over budget and is taking too long to be implemented. Also, it doesn't offer any major noticeable benefits for airspace users. On the other hand, FAA had a major contribution in upgrading Air Traffic system between 2014 and 2016, despite budget uncertainties.

Speak To One Of Our System Experts Today!