InteliSys Aviation has been named Exporter of the Year – Over $5 Million in export sales at the NB Export Awards gala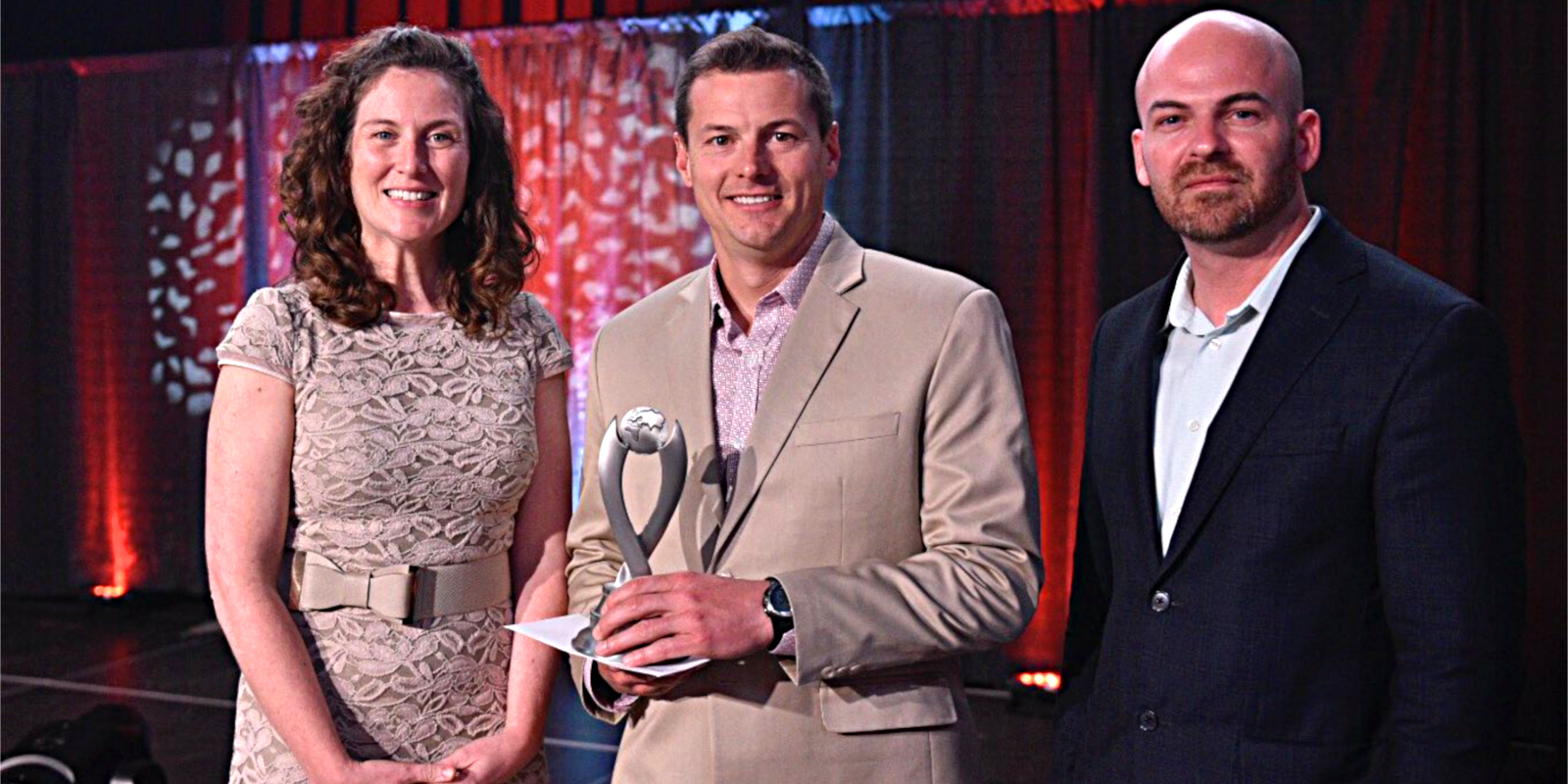 Wayne Chamberlain, InteliSys Aviation Systems President, accepting the Exporter of the Year - Over $5 Million award for InteliSys Aviation Systems (Photo: Opportunities NB via Twitter)
Saint John, NB – June 18, 2018 – We are thrilled to announce that we have been named Exporter of the Year for exceeding $5 million in export sales by Opportunities NB at the 52nd annual Export NB Awards gala. The award is given in recognition of all-around excellence in export sales while demonstrating outstanding product developments, innovations, and solid market diversification.
In his acceptance speech, InteliSys Aviation's president, Wayne Chamberlain, started by thanking the team: "I'm responsible for one percent of the success that this company has. We have a great team – and it's been growing," he stated, reflecting on the dedication of the InteliSys family before going on to discuss his time with the company starting in 2013.
"We bought the company from a set of local investors and, since then, the business has more than doubled. A big part of that is getting the right people on our team and pointing them in the right direction," he said.
The award, Chamberlain said, is validation that we're heading in the right direction. It's important that small businesses take the time to make local connections and recognize one another's accomplishments – that New Brunswick has demonstrated potential for world-class success. But exporting products and services internationally takes passion, devotion, and monumental determination.
"We feel like we're just getting started and that it's important that everyone in New Brunswick feels that way," Chamberlain said about InteliSys, "and hopefully we all feel that there's so much more work left to do and that we have energy for the fight. So, to all the nominees and business people in this room who work tirelessly, I salute you. I feel encouraged by you."
About the ONB Awards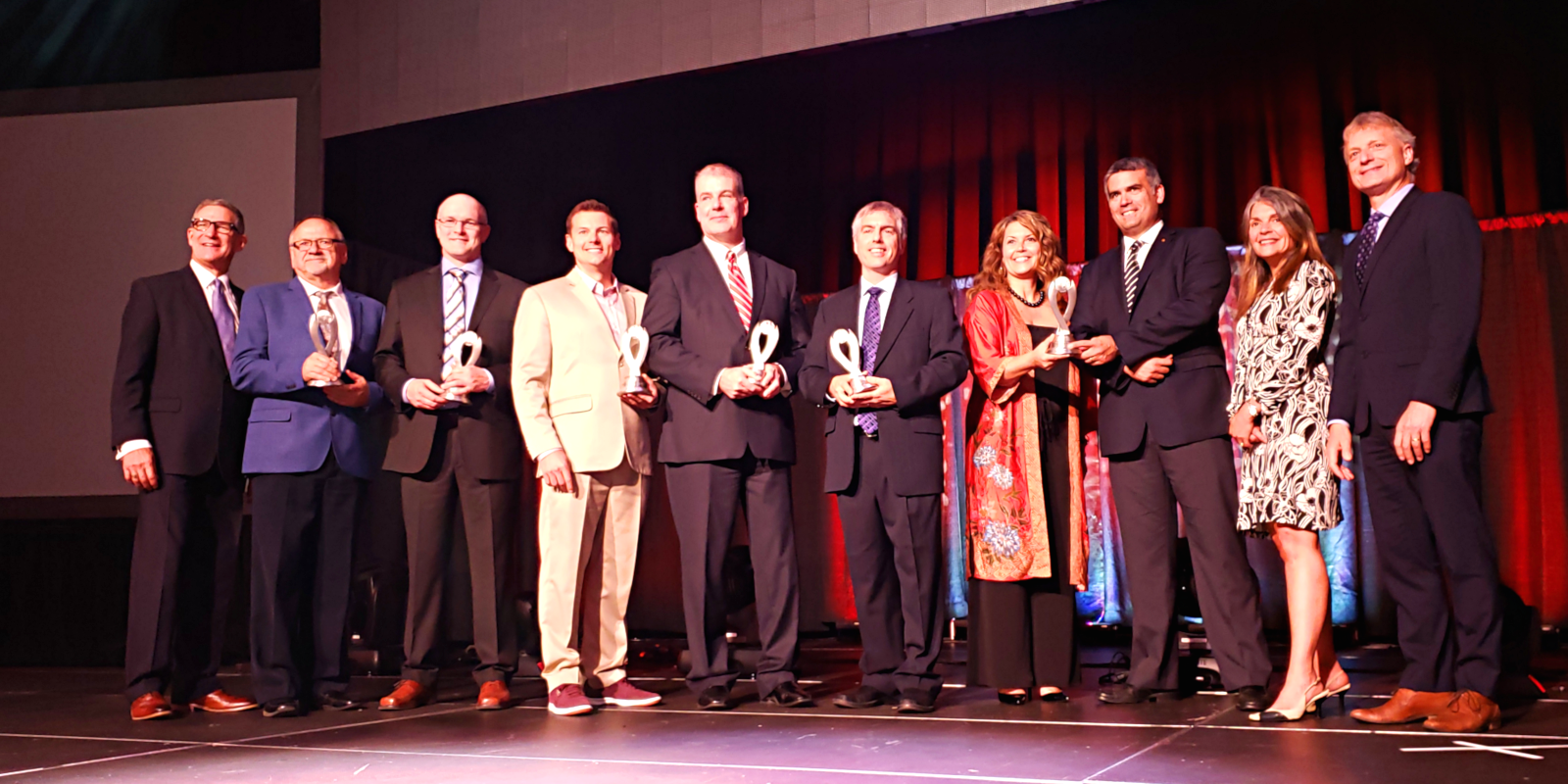 Wayne Chamberlain with NB Export Award winners (Photo: Chas Judge, InteliSys Aviation Systems)
Since 1966, the New Brunswick Export Awards, hosted by Opportunities NB, have recognized excellence in the innovative and entrepreneurial spirits of local businesses in delivering their products to markets across the globe. The carefully selected panel of judges consists of private sector and academic experts whose intimate knowledge of the provincial business community is unrivaled. This year, awards were given to finalists in the following six categories:
About Us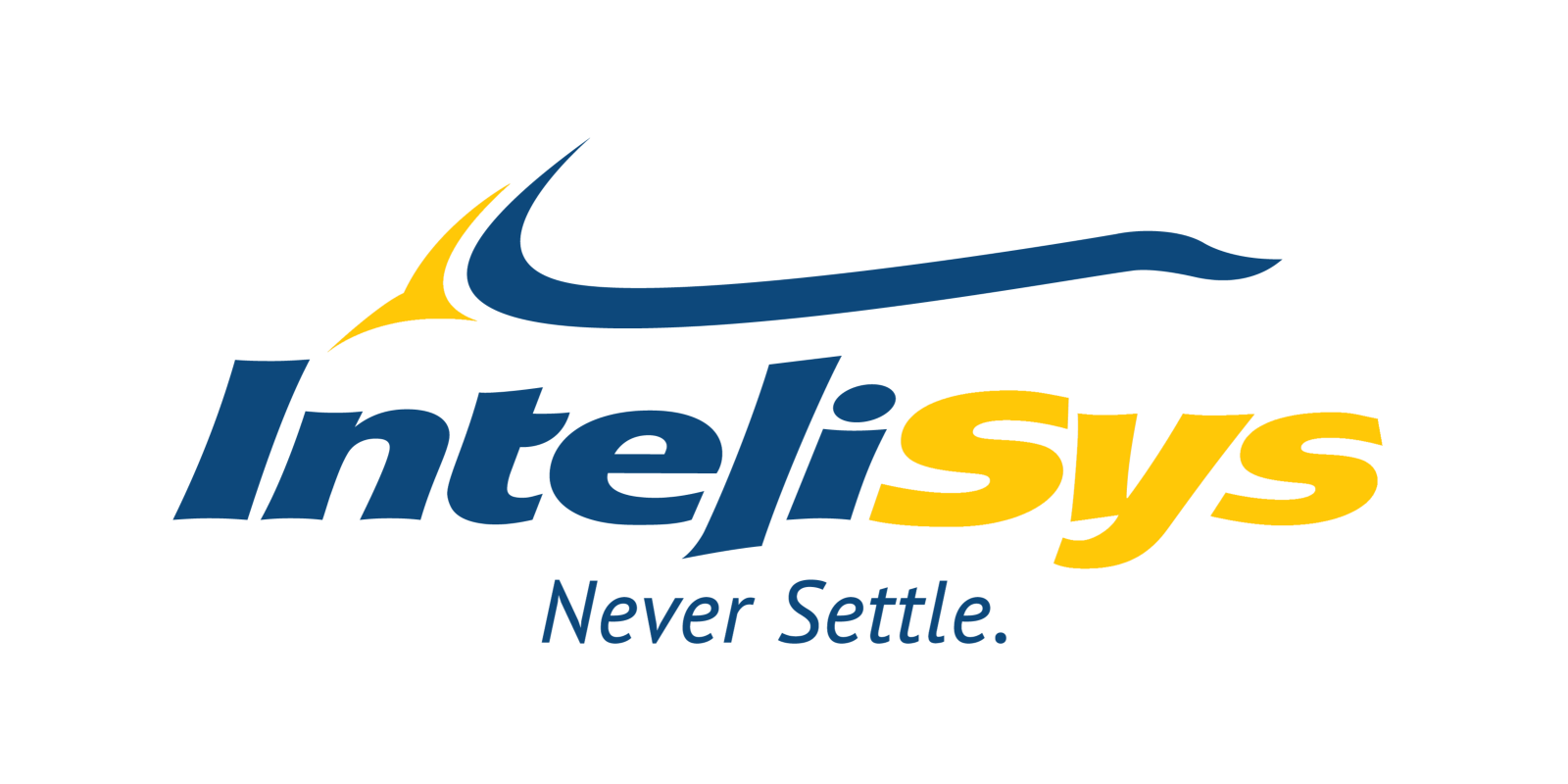 Headquartered in Saint John, New Brunswick but operating worldwide with senior offices growing in Vietnam and India, we offer our ameliaRES and ameliaCARGO software packages to airlines of all sizes, growing according to each of their individual needs. We currently serve clients in North and South America, Asia, Europe, Africa, the Middle East, and Australia. As of December 2017, we have moved our operations to the Amazon Web Services cloud, allowing us to better serve our clients at any time from anywhere in the world. Our 60+ employees work diligently with over 40 airline clients internationally and we never settle when it comes to helping our airlines grow and succeed in their markets.
For more information on us or the amelia suite of products, visit www.intelisysaviation.com.
Special Thanks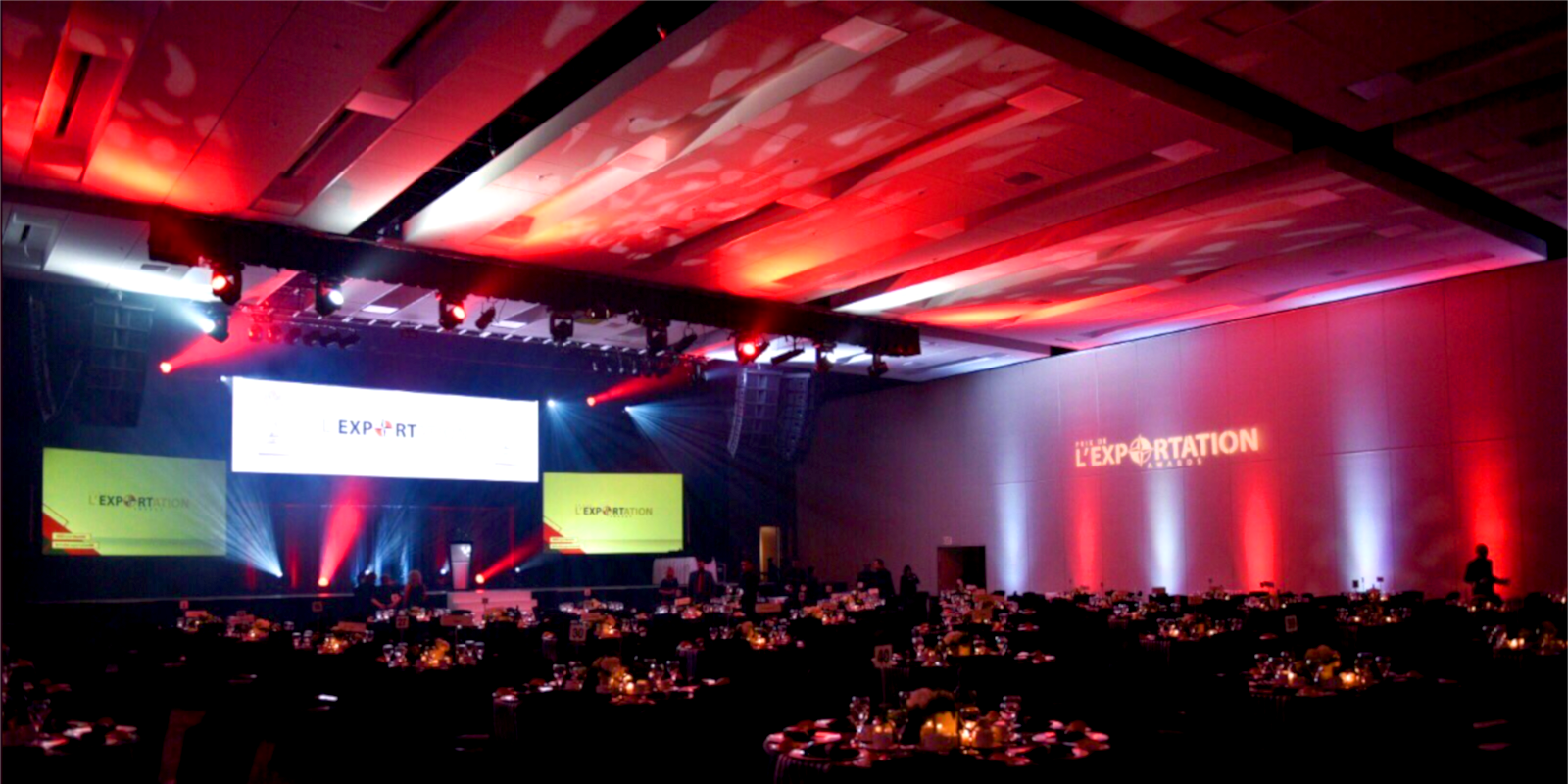 The Export NB Awards Gala showroom at Moncton's Casino New Brunswick (Photo: Opportunities NB via Twitter)
We would like to take this opportunity to express our utmost gratitude to the business community and government organizations that foster the economic prosperity of New Brunswick: Opportunities NB, the Atlantic Canada Opportunities Agency, and Venn Innovation all work diligently to build a framework that helps bring Atlantic Canadian ingenuity to the world stage.
Discover how InteliSys can help your airline grow today with a free system demo!
Contact
Nikki Falavena
Director of Marketing
nfalavena@intelisysaviation.com