Saint John, NB - 04 June 2019 - InteliSys Aviation has announced that its annual user conference, the Airline Growth Summit, will be held from October 21 to 25 in Montréal, Québec at Hotel Nelligan. The goal of the Summit is for InteliSys, its partners, and industry leaders to bring together a global network of airlines to help them grow into market leaders while shaping the future of the amelia product suite and the airline industry as a whole.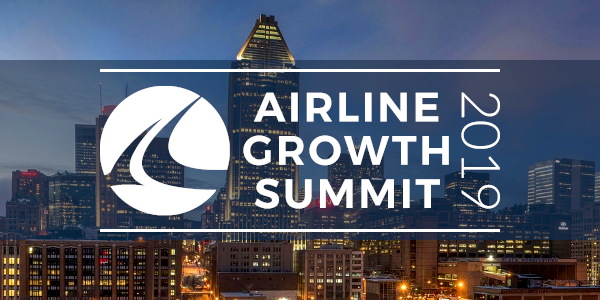 "The Summit started as an InteliSys product event 18 years ago and has now grown into our keynote event – the one our attendees simply cannot wait for every year," said Frank Kays, InteliSys Aviation CEO. "It brings together our clients, prospects, industry-leading experts, and InteliSys team members in one place where we collaborate on the future of the business, how airlines can grow, and how we can work together to drive the product vision for amelia."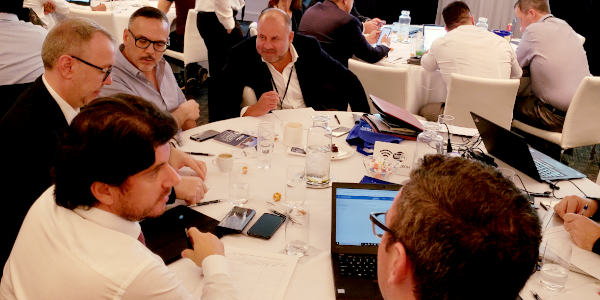 Attendees of the 2018 Airline Growth Summit working together in a group discussion.


About the Airline Growth Summit
---

The Summit is carefully designed to attract members of the global family of amelia airlines and beyond on the system's capabilities, product updates, and best practices to ensure they are maximizing their PSS and CMS systems. Attendees also benefit from an unparalleled opportunity to network with other airlines and InteliSys Aviation face-to-face in order to help shape the future of the amelia product roadmap.
The first two days of the Summit will consist of engaging presentations, interactive workshops and panel discussions, and much more – all led by the InteliSys team and industry experts.


The third day of the conference will be dedicated to one-on-one consultations between airline clients and InteliSys' product experts. During these intimate discussions, InteliSys and its clientele will have the chance to work together to develop solutions to the unique challenges of individual airlines.


The Summit will once again feature its annual Airline Growth Summit Awards Banquet, which recognizes the contributions InteliSys Aviation's clients make to the communities they serve and for exemplary industry achievements.
The 2018 Summit attracted record-breaking numbers of attendees, including 19 airlines and nine partners and sponsors. Among them were representatives from Air Inuit, Airline Choice, Aeropostal, Air Borealis, Bearskin Airlines, Calm Air, Carle Publishing, CHR Media Group, Exchange Income Corporation (EIC), Ernest Airlines, Flair Air, Hahn Air, Kronos Airline Solutions, Iotaware, Maxamation, Pacific Coastal Airlines, PAL Airlines, Pascan Aviation, Perimeter Airlines, Rockwell Collins, Tailwind Air, Travelport, Via Air, VietJet Air, Wasaya Airways, and Wildcat Touring.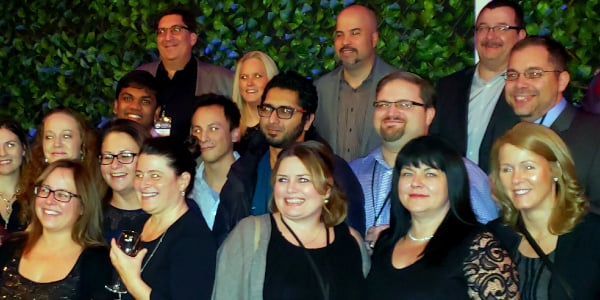 Attendees of the 2018 Airline Growth Summit Awards Banquet & Ceremony pose for a group photo
in Downtown Montréal's Time Supper Club.

"There are three pillars of growth that we focus on at the Summit: the growth of the industry, the evolution of the amelia product suite so it fits the unique wants and needs of our airline clients, and the expansion of the professional networks of each attendee by bringing together some of the finest airlines, system providers, and aviation experts in the industry," said Nikki Falavena, InteliSys Aviation Director of Marketing.
She continued, "Our company motto is 'Never Settle' and, in line with that, we will continue to build off the momentum of last year's Summit. The 2019 Airline Growth Summit is shaping up to be our best event yet, and we cannot wait to host the amelia family this autumn in charming Old Montréal!"
Learn more about AGS 2019
---

To learn more about the Airline Growth Summit, visit its website by clicking the link below.


About InteliSys Aviation
---

InteliSys Aviation specializes in providing customized, secure, and scalable software solutions in a cloud-based, open-data platform for airlines around the globe. The ameliaRES and ameliaCARGO systems are utilized worldwide by more than 40 clients spread across 6 continents as robust reporting tools, passenger, cargo, and airport management systems, and as a critical means of connecting carriers to a global audience via its API suite and industry partnerships. InteliSys caters to the specific needs of airlines of any size or business model, including low-cost, regional, and hybrid carriers as well as corporate flight operations.
To find out more about InteliSys Aviation, visit the company website: www.intelisysaviation.com or contact the InteliSys team at info@intelisysaviation.com