With continuous changes taking place in the airline industry, it's important to know what might be changing for travel in 2017!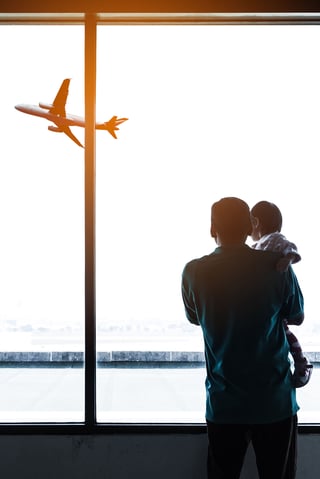 Highlighted below are 10 critical trends in airline industry that all airlines should pay attention to in 2017.
1. Changing Airline Fares

Airline fares are changing – if you book an airline ticket this year, you should check the prices because not all economy class fares are equal! American Airlines have planned to introduce basic economy fares in 2017. However the details on what it will allow or not allow are yet to be announced. Perhaps, the airlines are waiting to check how people respond to its competitors' offerings.
2. Less of the Airport
In the coming years, innovative technologies will be playing new and more significant parts in the airport journey. In the nea
r future, you will see technologies that will take the airport experience out of the airport, meaning air travelers will spend much less time at the airport. The innovation in the automated passenger reservation process has already made a shift in the position of the passengers, the way an airline is run, and the way an airport is set up. According to airline experts, airlines will provide many more technological advances, and these technical processes won't all need to take place in the airport terminal.
3. Personalization and Information

Modern airlines are using social media as a real and truthful platform to learn what passengers are looking for. As a result, the number of passenger-centric airports and airlines are increasing and they are placing more importance on personalizing the experience for their air passengers. Airlines are even offering flexible and specific options for different segments of air passengers with different sorts of needs.
4. Self-Service Airports
If you are a regular air traveler, it is more likely that one of your future air journeys will use at least a few elements of self-service. For example, Incheon Airport is pioneering an overall self-service experience, in which you will see passengers serving themselves in every aspect of the airport journey.
5. Common Use and End-to-End Passenger Process
Growing technological advances, such as use of mobile and CUPPS, will see passenger processes operate on one common standard across all airlines. Soon, integrated processes and common use facilities will become popular throughout the airports.

6. Centralizing Operations
In near future, airlines will use a high speed, secure, and common network which will centralize all operations and link airport systems for a simplified passenger experience that takes much less time. Singapore Changi Airport can be considered as the pioneer in this field. Changi's instant feedback system allows passengers to let the airport know where improvements need to be made.
7. Customer Care Marketing
Social customer service has a great impact on the brand. This is a trend that existed long back and will be back in 2017. All modern airlines are not just investing in customer service, but also using creative methods to deliver it. Big airline brands that will deliver the right customer service will surely use it as a key differentiator in airline marketing in the coming years.
8. Customers Will Leverage Mobile for Control and Information
Many airlines have already leveraged mobile and the current Bring Your Own Device (BYOD) in-flight entertainment and onboard services trend, and it will surely continue to grow in the near future. The BYOD trend is already rapidly growing as connectivity and Wireless In-Flight Entertainment suppliers expand their platforms in 2017.
9. Chatbots
Artificial intelligence, like chatbots, in customer service is a growing movement. Chatbots were popular in 2016, with KLM first using the concept in May 2016 to offer end-to-end day of travel services. Chatbots actually offer help to passengers in need without requiring additional manpower. Although limited features are available with most airline chatbots due to complex procedures, the concept continues to grow as a deep learning advancement.
10. Own the Turf
Smart, successful airlines don't just follow a recent trend; they start it. A great example of this is Air New Zealand, who introduced a whole new type of Safety video and continues to surprise and amuse the world with their entertaining creations.