Award winners at The Airline Growth Summit, recognized as outstanding airlines for excellency in marketing, customer service, and humanitarianism were unveiled September 13th in Saint John, New Brunswick.
The Airline Growth Summit brought together InteliSys airline clients as well as aviation specialists, industry partners, marketing and IT professionals and InteliSys team members, for a three day summit to share ideas, techniques and theories all around the theme of boosting airline growth.4 InteliSys client airlines were recognized in particular for their outstanding work and contributions to their communities and passengers. Awards were given out in the areas of marketing creativity resulting in revenue growth, generosity and community participation, and exemplifying amazing customer service by putting passengers before profit.
---
Most Innovative Airline Marketing Campaign presented to VietJet Air
The Most Innovative Airline Marketing Campaign Award was created to recognize an airline that has used their creativity and innovation over the past year to grow their exposure in their competitive market while increasing ticket sales.
InteliSys is proud to name this year's recipient as VietJet Air! VietJet, also known as the 'Bikini Airline' is well known for their creative marketing ploys throughout the years. This year, VietJet Air ran their biggest 0$ seat sale of all time. A marketing campaign that boosted VietJet's sales and brought even more exposure to their airline. The particular 0$ seat sale was in honour of CEO and Chair lady of the board, Madame Thao's birthday. VietJet used the opportunity to market to their entire customer base. This was no ordinary seat sale for VietJet. Usually VietJet's seat sales last for 2 hours - this one was an entire day. The airline was taking online $0 seat sale reservations for a 24 hour period, bringing in over 221 thousand airline bookings.
InteliSys has had the pleasure of serving VietJet since 2011. At the time, the airline had only 1 aircraft. Now, seven years later, they have a fleet of 55 A320s and are operating over 40% of the Vietnam domestic aviation market. Thanks to their clever and innovative marketing, VietJet continues to grow month over month and have been recognized as one of the world's fastest growing airlines.
---
Humanitarian Excellence Award presented to PAL Airlines
The Humanitarian Excellence Award was created to honour an airline that exemplified generosity by going above and beyond expectations and showing great care for the communities that they operate and fly in.
The winner of this year's Humanitarian Excellence Award is PAL Airlines! PAL consistently gives back to their community in many ways, partaking in numerous community activities, supporting local groups and initiatives, and raising money for causes close to their heart.
The InteliSys team highlighted a few of the many wonderful initiatives that PAL Airlines takes part in. The team at PAL hosts an annual Kite Festival with proceeds going to a different worthy community organization each year. This end of summer event raised $2000 for The Children's Wish Foundation of Canada- Newfoundland & Labrador Chapter in September of 2016. The Kite Festival is well-known around Newfoundland and Labrador as an event that brings the community together under the common goal of supporting a local cause and giving back. Additionally, PAL partners with Ronald McDonald House, supports Young Adult Cancer Canada, and donated over 225 lbs of food to CBC Feed Nova Scotia this year.
PAL truly stepped up this past year, lending a hand on the ground to assist with the flood efforts in Mud Lake. They helped transport over 1,110 lbs of cargo on behalf of the Canadian Red Cross.
---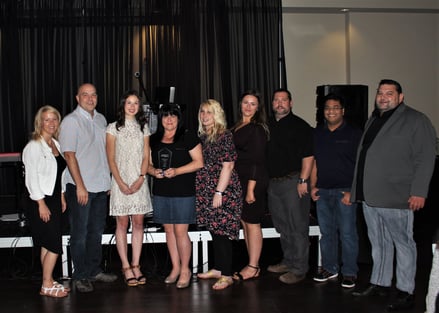 ---

Best Passenger Story Award presented to Central Mountain Air
The Best Passenger Story Award was created to honour an airline that received a very positive online review from a satisfied passenger. The winning story is from a passenger on a Central Mountain Air flight.
"Amazing customer service with this airline. I booked this flight from Quesnel to Comox for my father, who is having cognitive difficulties and I was worried about him making his connection in Vancouver. I contacted CMA and they made a point to call me back to discuss the situation and then ensured someone would be there to make sure my father didn't feel lost and got on the right plane! Due to weather and traffic accidents on the way to the airport, we were late picking my father up, and again I was able to contact someone who sent an attendant to relay the message to my father (who doesn't own a cell phone). I was so impressed."
InteliSys is proud to recognize Central Mountain Air for the way they treat their passengers and the extra care they provide; truly putting their customers first!
---
Jock English Memorial Award for Supremacy in Customer Service presented to Pacific Coastal Airlines
The Jock English Memorial Award for Supremacy in Customer Service is very close to the heart's of the InteliSys team members. Jock English was the CEO of InteliSys Aviation Systems from 2006 to 2012 when he lost his fight with cancer. Jock was an engineer by trade, a great salesman and CEO. Jock truly cared about relationships with clients and built strong customer relations. He was all about customer service. The InteliSys team will honour Jock each year by presenting this award to a deserving airline, who follows his passion of customer service. It was an honour to have Jock's wife of 15 years, Pam Reid, in the audience as the first annual award in Jock's memory was presented to Pacific Coastal Airlines.
Pacific Coastal Airlines was honoured for this award because of the overall quantity and quality of positive feedback for customer service they received across the internet this year. Specific examples from their passengers demonstrated their dedication to going above and beyond for their clients and the extra compassion they showed for passengers during the wildfires in British Columbia this year. The judging panel highlighted a passenger story that stood out in particular:
"Thank you so much for taking such good care of my daughters for their first flights without a parent! They felt so special and every single person from booking agent to counter people and the whole staff made the experience a complete delight! Flying an 11 year old and 13 year old amid forest fires and evacuation alerts was nerve wracking, but you all made it seamless and safe. Having someone greet them for a flight change especially eased the anxiety of nervous mom. Also, thank you for not charging the $100 babysitting fee other airlines charge. I will shop you first every time I need to from Vancouver Island."
It was InteliSys' honour to present the first Jock English Memorial Award for Supremacy in Customer Service to Pacific Coastal Airlines.
---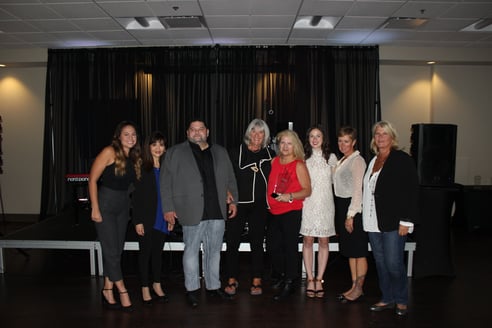 ---
For more information on the award winning airlines, please visit their websites:
VietJet Air, PAL Airlines, Central Mountain Air, Pacific Coastal Airlines
For more information on InteliSys, please visit: www.intelisysaviation.com