Saint John, NB – 11 June 2019 – InteliSys Aviation is excited to announce the addition of Eric Swendsen to its growing global Sales Team as the Senior Director of Sales for the Americas and Europe. After a lifetime of experience in aviation, IT, and sales, Eric has developed an unrivaled ability to support his airline clients with a focused, consultative approach, which will prove instrumental in helping both InteliSys and its clients thrive.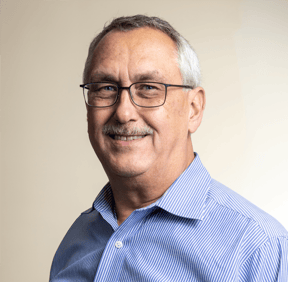 "Once Latin American airlines realize the full power of ameliaRES, sales will increase rapidly. My plan is to sign four to five new customers in the region this year to make ameliaRES the premier PSS in the region." – Eric Swendsen
Eric has one specific objective in mind as the latest addition to the InteliSys Sales Team: growing the business by leveraging his extensive list of executive contacts within the Americas and Europe to focus on building ameliaRES' footprint within Latin American markets.
"I first met Eric five years ago and have always had the utmost respect for his knowledge and the degree of care he shows his customers. Prior to joining our team, he often presented at our annual Airline Growth Summit, and every time he did, you could see the engagement in the room as he challenged people's thinking on ways the airlines can increase sales. Eric's passion for helping airlines expand their sales and open more channels without taking on huge costs has helped many carriers. He will be an invaluable asset to InteliSys and our customers."– Frank Kays, InteliSys Aviation CEO
Eric has more than 30 years of experience in aviation, sales, and marketing, which includes 28 years of outstanding performance with travel commerce giant Travelport. Eric works extensively with senior airline executives in the Americas and European markets with a keen focus on developing long-term, fruitful relationships built on mutual trust, respect, and demonstrable success. His professional specialties include possessing a broad range of industry knowledge with a focus on distribution and sales, complex IT solutions, and an excellent knowledge of airport and airline operations. He is also fluent in English, French, Spanish, and German.
"Prior to retiring from Travelport, I had already been working very closely with the incredibly talented team at InteliSys. They have a dynamic, 100% customer-focused team with a can-do attitude and I look forward to adding value to the company by helping it open to new markets" – Eric Swendsen



About InteliSys Aviation
InteliSys Aviation specializes in providing simple, secure, and scalable software solutions in a cloud-based, open-data platform for airlines around the globe. The ameliaRES and ameliaCARGO systems are utilized worldwide by more than 40 clients spread across 6 continents as robust reporting tools, passenger, cargo, and airport management systems, and as a critical means of connecting carriers to a global audience via its API suite and industry partnerships. InteliSys caters to the specific needs of airlines of any size or business model, including low-cost, regional, and hybrid carriers as well as corporate flight operations.
To find out more about InteliSys Aviation, visit the company website: www.intelisysaviation.com.
InteliSys Aviation Contact
Nikki Falavena
Director of Marketing
nfalavena@intelisysaviation.com