For these quick flights, you won't have to worry about bringing a good book, taking a nap, or even worrying about whether or not your phone is charged. These five trips are so quick that boarding and disembarking might just take longer than the actual time you spend in the air.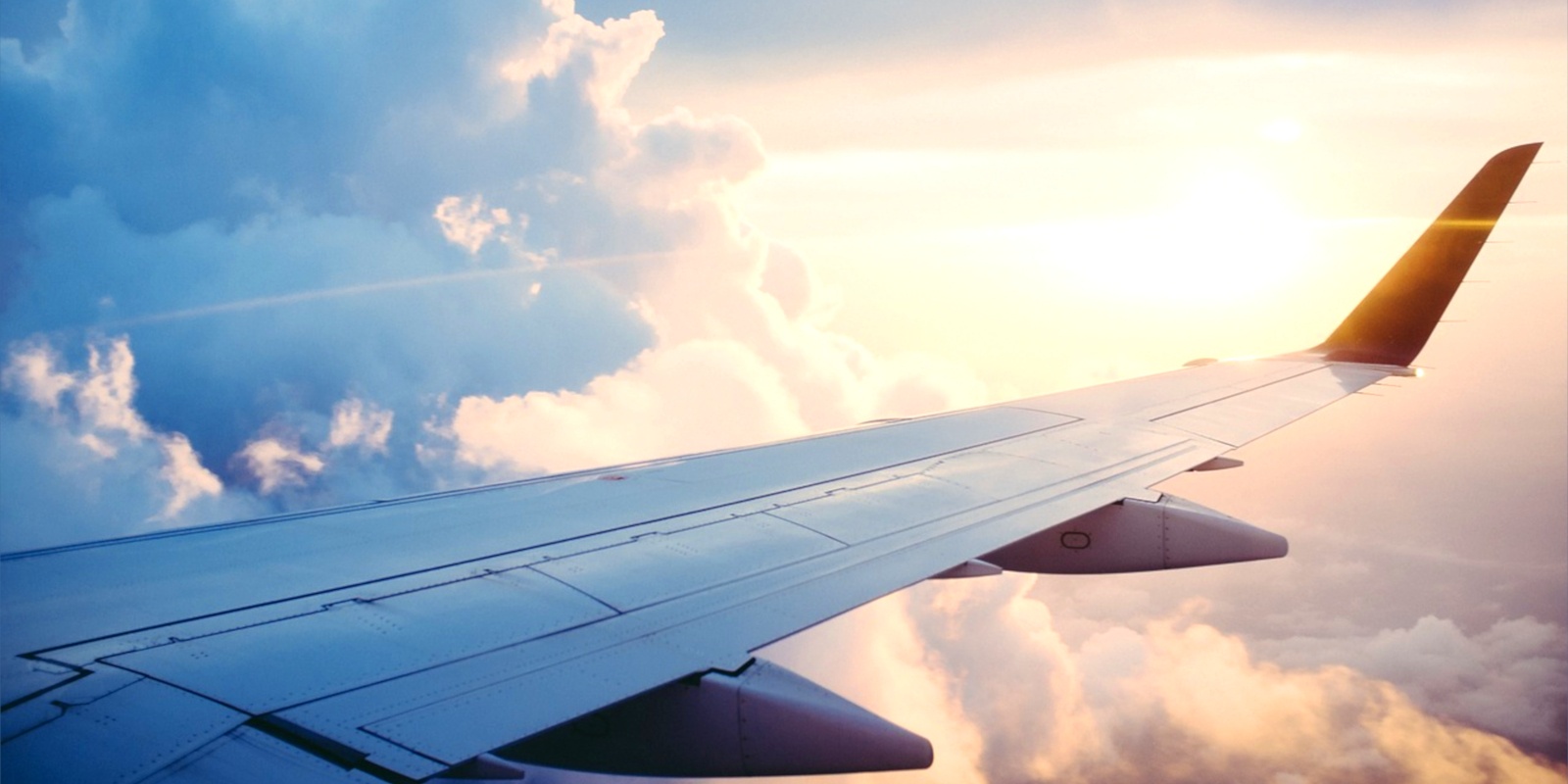 Image: Plane Trip (Pixabay)
The Shortest Intercontinental Regular Commercial Flight:
Royal Air Maroc: Tangiers (TNG) to Gibraltar (GIB) - 69 kilometers
At its narrowest point, the separation between Europe and Africa is a mere 14 kilometers. You can take a ferry from Spain to Morocco or you could hop a quick flight directly from Tangiers to Gibraltar and avoid seasickness altogether.

Image: Gibraltar Airport (Flickr)
The Shortest North American Regular Commercial Flight
Greater Toronto Airways: Toronto (YTZ) and Niagara Falls (YCM) - 51 kilometers
The drive from Toronto to Niagara Falls is approximately 130 kilometers and usually takes about an hour and a half, so long as you avoid rush hour traffic. Alternatively, though, you can fly from the Billy Bishop Toronto City Airport to the Niagara District Airport in a 15-minute straight shot across Lake Ontario.

Image: Toronto skyline (Pixabay)
The Shortest Flight between Two National Capitals
ASKY & Camair-Co: Kinshasa (FIH) to Brazzaville (BZV) - 26 kilometers
From one Congo to the other, this short 26-kilometer plane ride takes passengers from Kinshasa, the capital of the Democratic Republic of Congo, across the Congo River, and to Brazzaville, the capital of the Republic of Congo.

Image: Kinshasa, the Democratic Republic of Congo (Flickr)
The Shortest International Commercial Flight
Anguilla Air Services - Sint Maarten (SXM) to Anguilla (AXA) - 19 kilometers
It's no secret that the Caribbean Islands are home to a multitude of tiny nations in close proximity to one another - so the area is a shoo-in for shortest international flight. The trip between Sint Maarten's gorgeous Princess Juliana International Airport and Anguilla's Clayton J. Lloyd International Airport is the world's shortest international flight, taking just 10 minutes to complete.

Image: Maho Beach, next to the Princess Juliana International Airport (Flikr)
The Shortest Regular Commercial Flight
Loganair - Westray (WRY) to Papa Westray (PPW) - 3 kilometers
The Orkney Islands of Westray and Papa Westray, off Scotland's rugged northern coast, are separated by narrow stretch of water. So narrow, in fact, that the airplane trip between them can be completed in under a minute, depending upon the winds, which makes this is the world's shortest regular commercial flight.

Image: Westray landing (Flikr)
Still interested in learning about more amazing flight routes?
Now that you're caught up on the shortest flight paths in the world, why not check out our blog entry on the longest flight paths in the world? Follow the link below to learn more!
Update: The Longest Flights in the World
For information on more of the world's shortest flights, check out our source, "A 10-minute flight? World's shortest airline routes," courtesy of CNN.
You can also track us down on social media via LinkedIn, Twitter, Google+, and Facebook. Be sure to subscribe to our blog for live updates!