Learn & Grow By Attending Powerful Speaker Sessions
In addition to growing your airline's knowledge, amelia system, and aviation network, InteliSys Aviation's annual Airline Growth Summit will provide airlines with the opportunity to learn from and meet with leading minds in the industry. We are excited to announce this year's line-up of speakers, who are leaders and innovators in the aviation and information technology spaces. Their collective knowledge and experience will help your airline grow and prosper.
---



Keynote Speaker: Tyson Johnson, Chief Operating Officer, CyberNB




Tyson will be speaking at the Summit as a leading expert in cybersecurity, a field in which he has hands-on experience in both the public and private sectors. Starting in federal civil service, he worked collaboratively with Canadian government agencies to deal with the spectrum of domestic and foreign security threats the country faces. He then moved on to building and supporting enterprise risk management programs for multinational organizations in financial services and electronics manufacturing. During this time, Tyson worked globally to understand and integrate regional nuances into a corporate framework to support business success. He also served as VP of Business Development & Strategy for BrightPlanet, a US-based big data pioneer. In this role, Tyson helped shape BrightPlanet into a successful member of the data & analytics ecosystem to support risk management across government and industry. This included a key focus on threat identification and cybersecurity initiatives.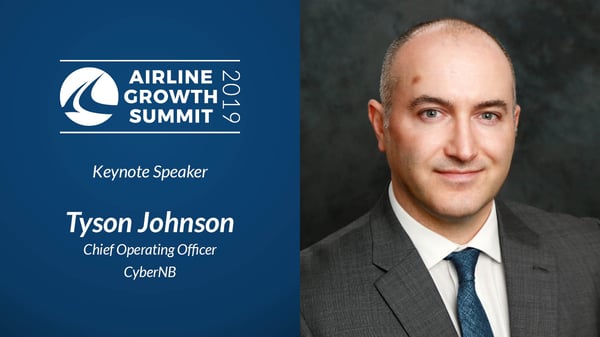 About CyberNB

CyberNB is a special operating agency of Opportunities New Brunswick, the purpose of which is to provide the people of New Brunswick and Canada with a safe and resilient digital community. CyberNB's focus is on the economic and societal issues that arise as a result of the increasingly ubiquitous digitalization of our lives and the cybersecurity concerns that come hand-in-hand with them.
---



Guest Speaker: Duncan McSporran, Co-founder, COO, & VP Aerospace & Defence, Kognitiv Spark

Duncan served in various leadership roles as an infantry officer in the British Army, including seconded service with both the U.S. Army and Canadian Armed Forces, where he was responsible for initial leadership training for officers. He was also responsible for the development and deployment of individual and collective training plans for a force of 25,000 troops, in preparation for routine and operational employment. Following his military service, Duncan took on the responsibility of managing the High-Speed Impact Research and Technology Facility in Fredericton, New Brunswick. This included the management of critical-path test projects for numerous prime contractors and tier-one suppliers in aerospace and space systems. Duncan is a Fellow of the Institute of Leadership and Management and has received numerous awards throughout his military career, including the US Army Meritorious Service Medal.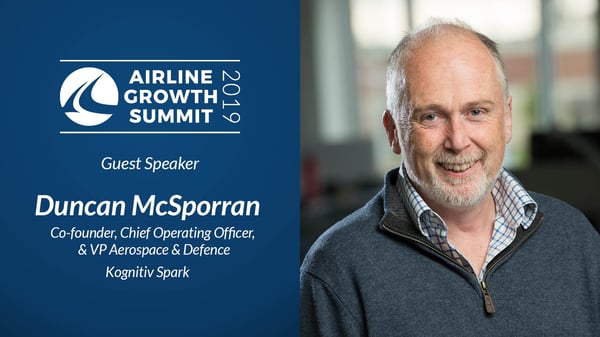 About Kognitiv Spark

Kognitiv Spark is a technology solutions provider that empowers industrial workers through mixed and augmented reality devices. Their flagship software, RemoteSpark, enables experts to remotely assist field technicians via mixed reality headsets. This communication tool allows experts to see what end-users see, allowing them to provide direction in complex tasks with shared voice and video, supporting holograms, live annotations, and task-relevant content. RemoteSpark is used by the Royal Canadian Navy, Army, and Air Force among other organizations.
---



Guest Speaker: Steven McCrumb, Director of Communications, Ernest Airlines




Steven is the creative powerhouse in marketing and communications for Ernest Airlines. His many skills include advertising, graphic design, art direction, and management. He will be speaking at the Summit to help airlines uncover the secrets behind using amelia's adaptive API suite to tackle projects large and small, including e-commerce, building customer experience, accountability, and — most importantly — productivity.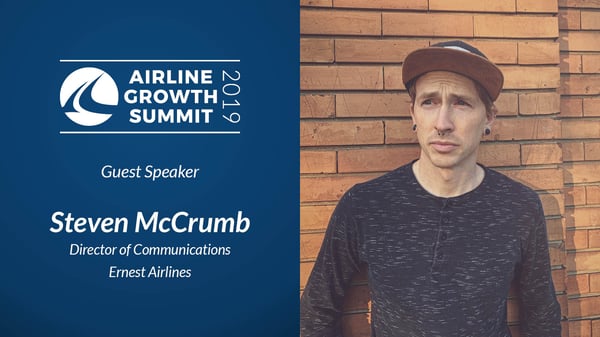 About Ernest Airlines


Founded in 2015, Ernest Airlines is a low-cost airline and InteliSys Aviation client that is headquartered in Milan, Italy. The carrier is continuously flourishing within the markets it serves throughout Albania, Italy, Romania, Spain, and Ukraine. In April 2019, the wildly successful fledgling airline flew its millionth passenger. Ernest attributes its success to its VFR passengers (visiting friends and relatives) and opening routes to leisure destinations at affordable prices without diminishing safety or quality.
---



What's Happening at the 2019 Summit



The first two days of the Summit will consist of engaging presentations, interactive workshops, panel discussions, and networking opportunities – including riveting and informative presentations by the aforementioned speakers.


The third day of the conference will be dedicated to one-on-one consultations between airline clients and InteliSys' product experts. During these intimate discussions, InteliSys and its clientele will have the chance to work together to develop solutions to the unique challenges of individual airlines.


The Summit will once again feature its annual Airline Growth Summit Awards Banquet, which recognizes the contributions InteliSys Aviation's clients make to the communities they serve and for exemplary industry achievements.


---



Secure Your Spot Today
Registration is filling up quickly! Click the button below to register for the 2019 Growth Summit today.





For More Information
Are you still curious about this Summit and past events? We've put together a list of materials for you.