InteliSys Aviation recognized for leading innovation with ameliaRES software.
United Kingdom—28 January 2020
InteliSys ended 2019 big, winning a coveted LUXlife Magazine Global Hospitality Award.
For the fourth year in a row, LUXlife hosted their Global Hospitality Awards, showcasing the most dynamic, dedicated and driven companies in hospitality from around the world. The awards give winners a unique platform to share the secrets of their success.
Outscoring companies from all over the world, InteliSys took home a Global Hospitality Award, winning the category "Leading Innovators in Airline Passenger Reservation Software" for their signature software: ameliaRES.
"We are absolutely thrilled to have won this award from LUXlife" says InteliSys' Director of Marketing, Nikki Falavena.
"This hasn't been an overnight success for us. It has been a cumulation of hard work paired with vision and insight from airlines around the world- the result of this is our signature software, ameliaRES," continues Falavena.
InteliSys' ameliaRES is the world's first open and 100% cloud-based PSS. The InteliSys team partners with airlines around the globe, giving airline teams scalable tools to create, test and deploy new ideas that help them thrive in their markets. The ameliaRES software is built to open up a traditionally closed and controlled ecosystem. The team at InteliSys believes that bottled up creativity and potential exists inside of every airline, and they are passionate about helping airlines unlock it.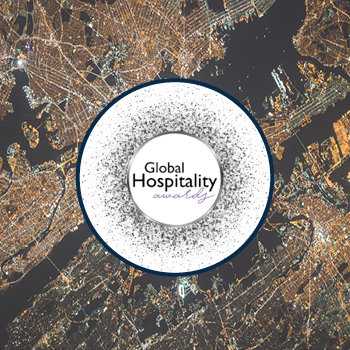 "This year's celebration of the Hospitality Awards is truly special and I am immensely proud of the hard work all of our winners have put into their businesses," says LUXlife Global Hospitality Awards Coordinator Steve Simpson.
"At LUXlife Magazine we recognize firms that have worked tirelessly over the past year to achieve industry leading success, client satisfaction and market growth. We hope their future endeavours are equally successful," continues Simpson.
For InteliSys, the work doesn't stop here. Determined to lead the way in software innovation, InteliSys is continuing to partner with airlines around the world to provide them with customized, secure and scalable software solutions in a cloud-based, open-data platform.
"We aim to provide our amelia family with the ongoing opportunity to unlock the full creativity and potential that lives inside each of their airlines " says InteliSys CEO, Frank Kays.
"Putting the customer first is one of the most important values to InteliSys and always will be," continues Kays.
About InteliSys Aviation
InteliSys Aviation specializes in providing airlines around the globe with customized, secure, and scalable software solutions in a cloud-based, open-data platform to help boost their revenues and cut their costs.
With InteliSys' ameliaRES Passenger Service System and ameliaCARGO Cargo Management System software, millions of passengers and tonnes of cargo are moved every year by more than 45 clients spread across six continents. To find out more about InteliSys Aviation, visit the company website: www.intelisysaviation.com
Contact information:
Nikki Falavena, Director of Marketing
info@intelisysaviation.com