Last week, we covered the first part of TripAdvisor's Top Ten Travel Destinations on the Rise with added bits of history as well as air travel facts and figures. So, if you didn't find your next vacation spot in our previous blog entry, you just might get bitten by the travel bug this week! Without further ado, here are the top five entries.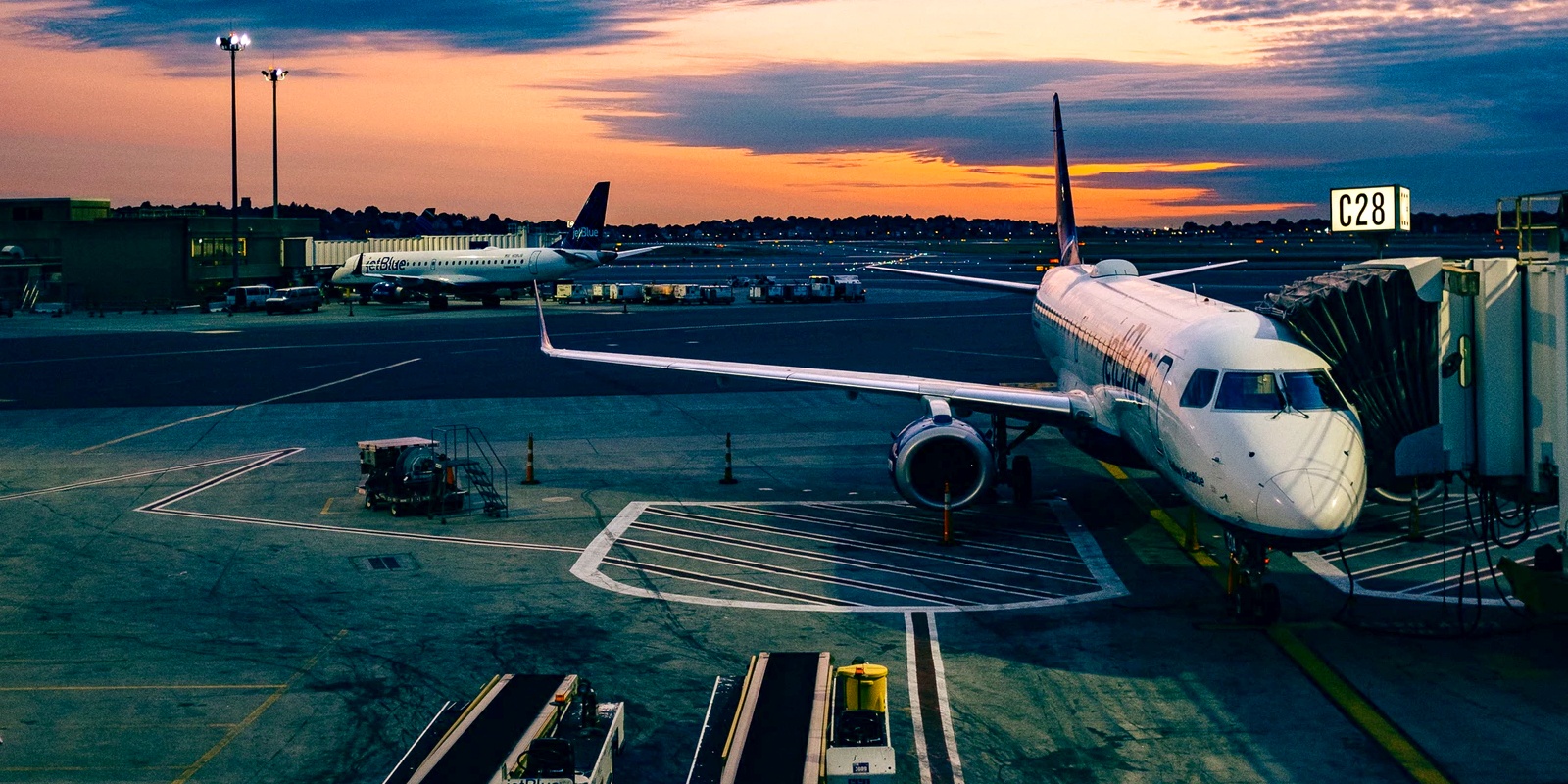 Aircraft loading and unloading at sunset (source: Unsplash)
5. Gdańsk, Poland
Located on the southern edge of the Baltic Sea, Gdańsk is one of Poland's most beautiful cities and home to over 460 thousand people. The city has been a major player in European history for over a thousand years. Since the peaceful end of its communist regime in 1989, the city has focused its efforts on opening up to global tourism. In 2015, the city welcomed nearly
two million visitors
, over 20% of which came by plane.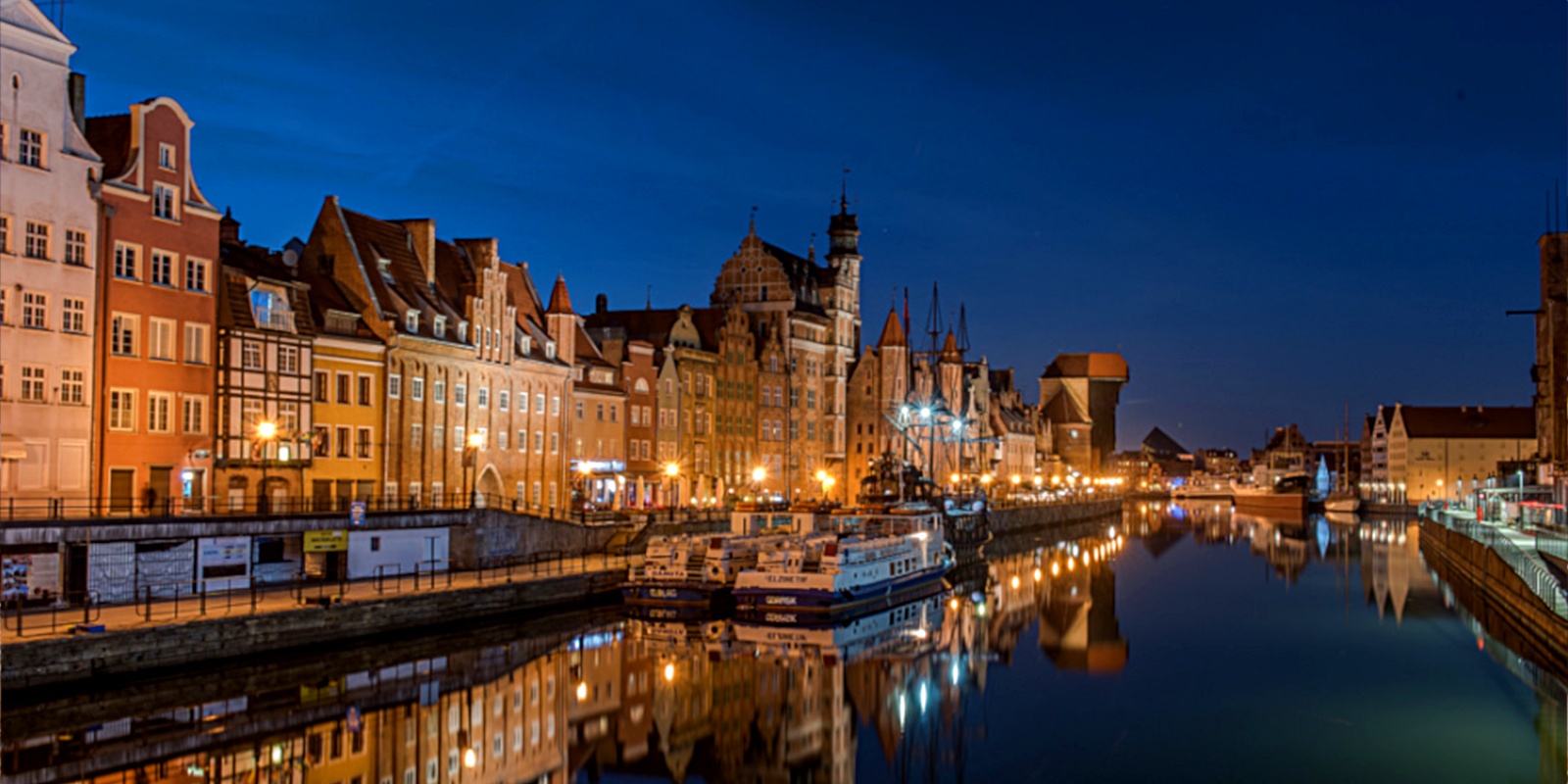 Gdańsk's characteristic 14th century architectural style, pictured here along the Motława riverside (source: Flickr)
Visitors to Gdańsk most often arrive at the Gdańsk Lech Wałęsa Airport (GDN), which is just 12 kilometers northwest of the tri-city metropolitan area. More than 4.6 million passengers and 43 thousand tonnes of cargo passed through GDN in 2017, making it Poland's third busiest airport. Many major full-service, regional, and low-cost airlines operate out of the airport and make the city extremely accessible to tourists within Europe.
4. Halifax, Nova Scotia
Halifax, Nova Scotia is the largest, liveliest city in Atlantic Canada. With its six universities and scaled-down, big-city feel, Halifax has a charming bohemian character. In 1917, the Halifax Explosion decimated the city: two munitions ships collided in the harbor, resulting in an enormous blast that killed two thousand people, injured another nine thousand, and left most of the city in a smoldering ruin. A century later, the city has since been rebuilt to include a lovely mixture of modern and eighteenth century architecture, including historical sites that attract tens of thousands of tourists annually.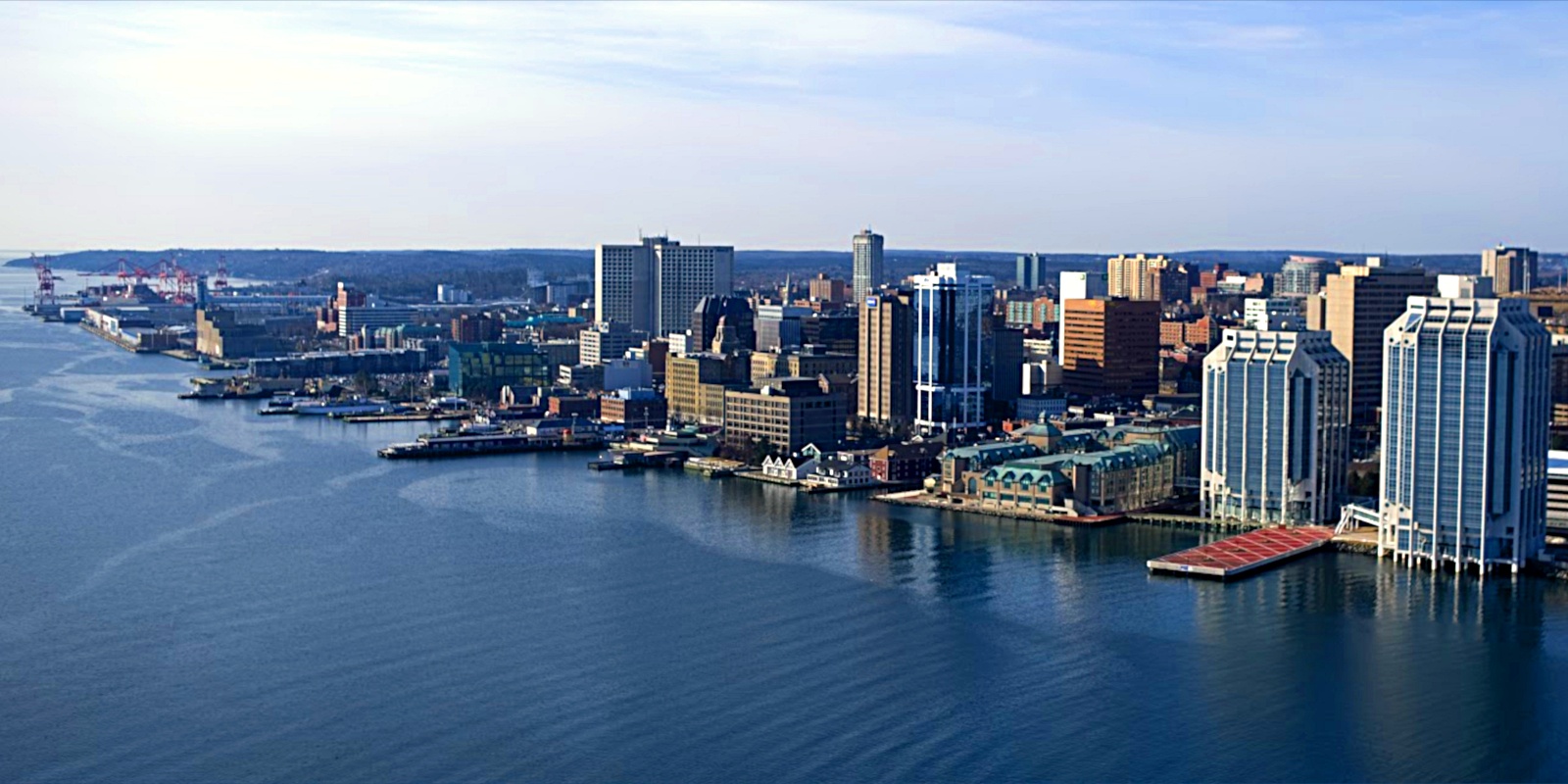 The Halifax waterfront appears to have been carved from the rocky, rugged Nova Scotia coastline (source: Cohen MacInnis)
The Halifax Stanfield International Airport (YHZ) is Atlantic Canada's principal full-service airport for both passenger and cargo clients. It can be found in Enfield, which is 35 kilometers north of the city. Since 1996, the airport has experienced substantial and consistent growth in terms of passengers and overall air traffic. In 2017, more than four million passengers passed through YHZ over 84 thousand aircraft movements. It provides plenty of regional connections within Canada and international flights throughout North and Central America as well as Northwestern and Central Europe.
3. Nairobi, Kenya
Drawing its name from a Maasai phrase, enkare nyrobi, which means "cool water," Nairobi is a gargantuan city that presents its three million residents and hundreds of thousands of tourists with a fascinating dichotomy: the hustle and bustle of modern life in the concrete jungle juxtaposed against the awe-inspiring natural beauty of the African wilderness. It's the safari capital of Africa, offering the chance to venture into nature to see lions, elephants, zebras, and so much more.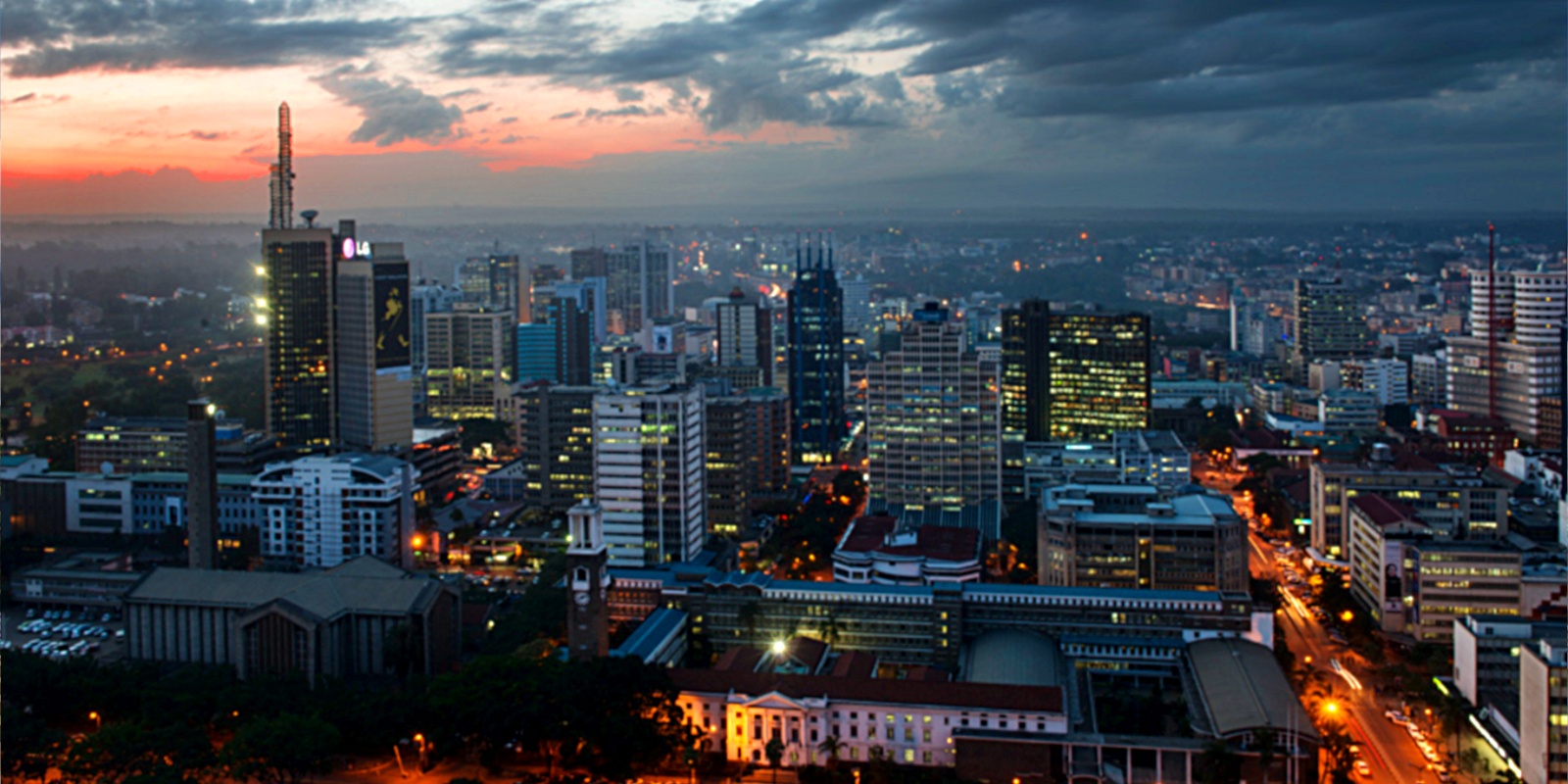 The concrete jungle of Downtown Nairobi at dusk (source: Flickr)
Fifteen kilometers southeast of downtown Nairobi is Jomo Kenyatta International Airport (NBO), which, as the continent of Africa's seventh busiest airport, served more than seven million passengers in 2016. NBO has regularly scheduled flights operated by full-service, low-cost, and regional carriers to over 50 countries throughout Africa, Europe, the Middle East, and more. These numbers account for over 70 percent of the country's air traffic.
2. Kapaa, Hawaii
By far the smallest and quietest location on this list, Kapaa is a slice of heaven for the sun-seeking urban escapist. Located at the base of the so-called "Sleeping Giant" Mount Nounou on the Isle of Kauai, Kapaa boasts a population of just over ten thousand. This tropical getaway features a shopping village, authentic eateries, hiking trails, and a number of water sports establishments. The town's Anahola Beach is considered one of Hawaii's safest for being completely surrounded by a protective reef, making it a perfect spot for inexperienced swimmers.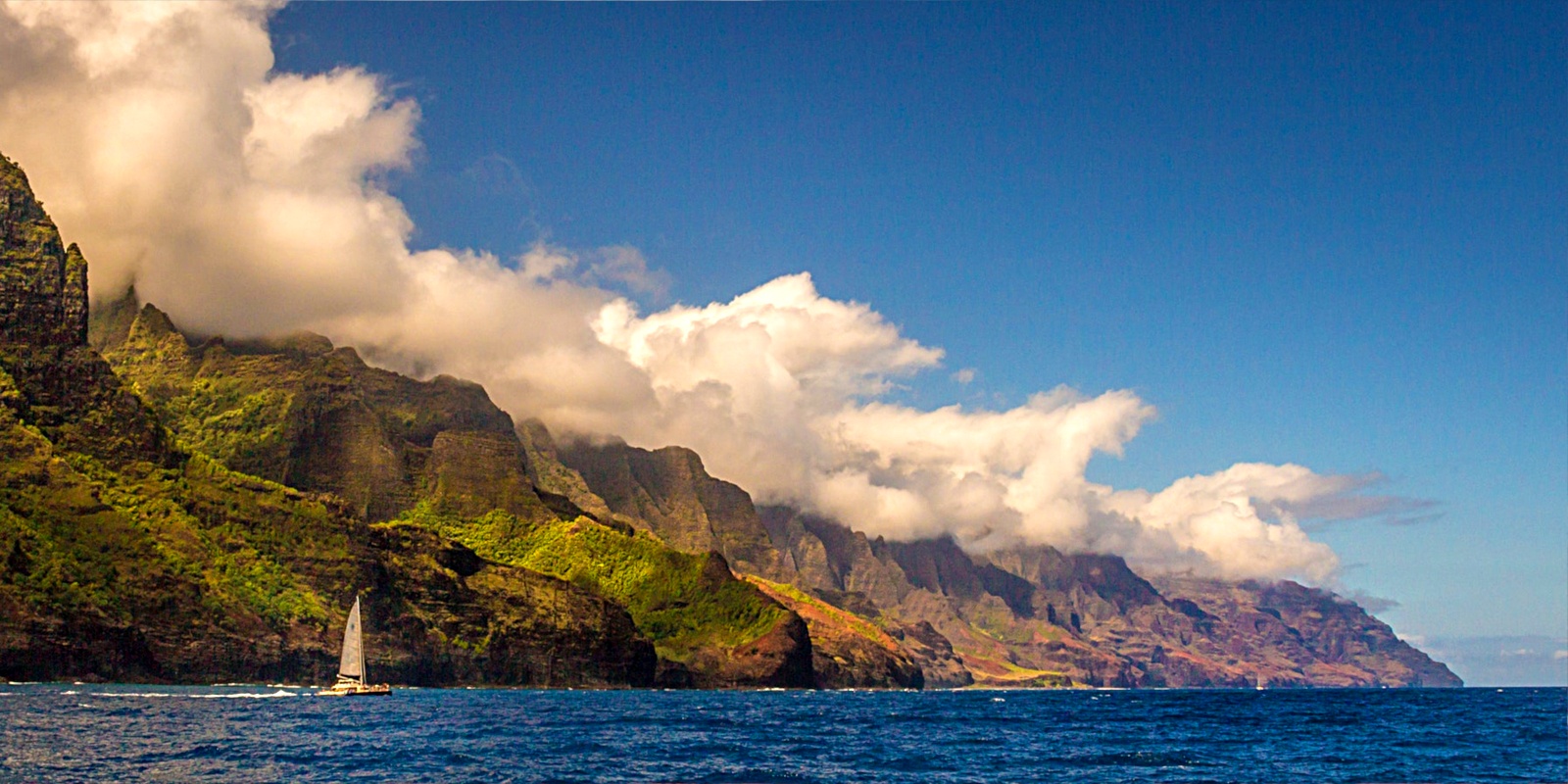 The windswept cliffs of the Na Pali Coast State Park in Kapaa
(source:
Unsplash
)
The mostly open-concept Lihue Airport (LIH) is located approximately 13 kilometers from Kapaa, in the southeastern side of Kauai. In spite of its modest size, LIH saw 2.8 million passengers and more than 18 thousand US tonnes of cargo travel through it over 132 thousand aircraft movements in 2015. It's typically a hub for major full-service airlines, such as Air Canada, Delta, and American Airlines - just to name a few. It's most easily accessed from mainland United States and Vancouver.
1. Ishigaki, Japan
Ishigaki is the political center of the Yaeyama Islands in Okinawa, located far south in the Japanese archipelago, not far from Taiwan. So, why exactly is this tiny, 229-square kilometer island number one? Firstly, it's home to jaw-dropping beaches that compete with the best Hawaii has to offer: sapphire blue waters, snow white sands, lush, green rain forests, and more. Secondly, it offers a truly unique cultural experience forged throughout it island's long, rich history. Thirdly, and perhaps most amazingly, the island is accessible and affordable.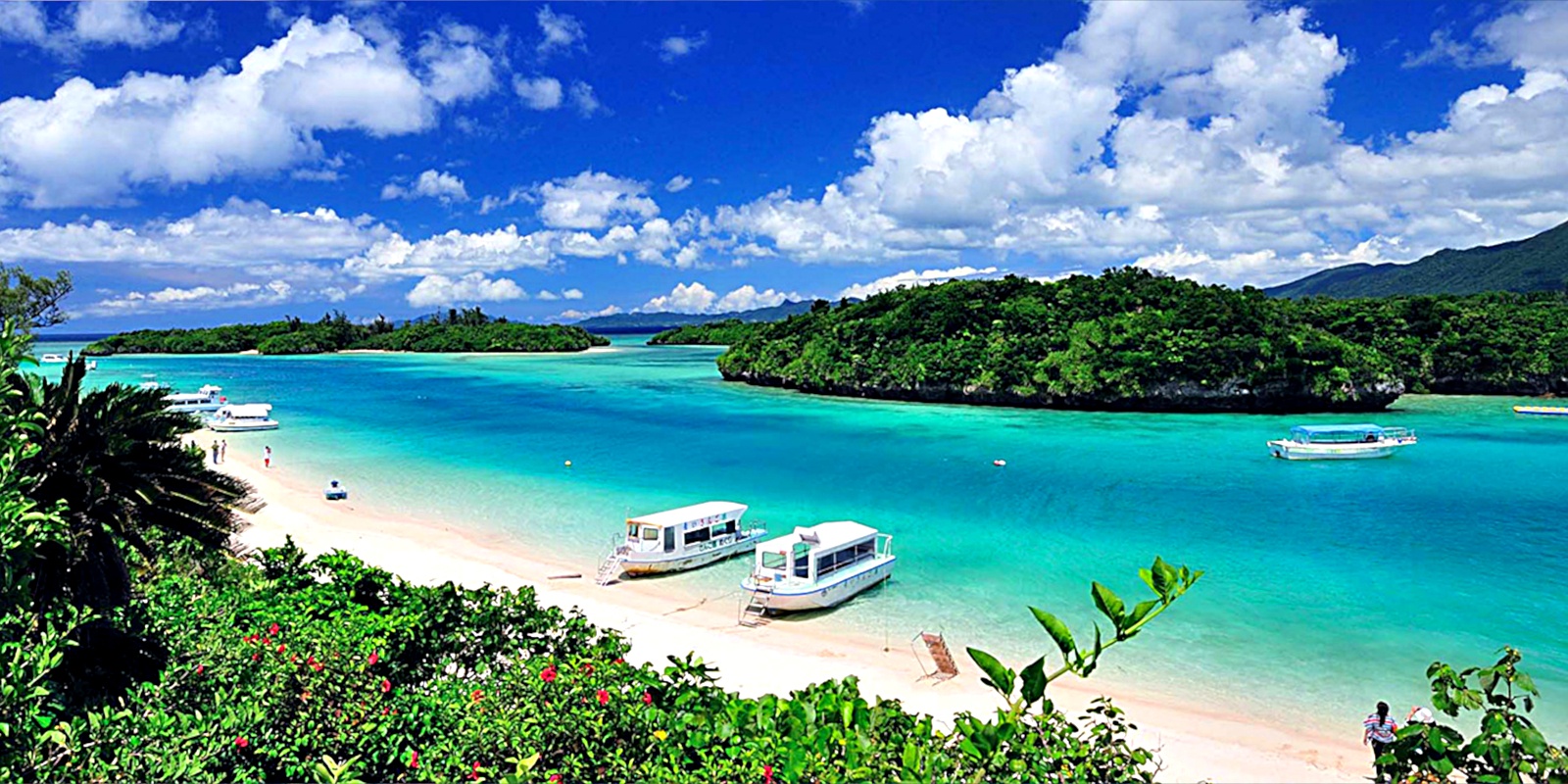 A white sand beach and tropical lagoon in Ishigaki's Kabira Bay (source: Hirata Group)
The only way into Ishigaki and the Yaeyama Islands is by plane. The region's largest airport is the New Ishigaki Airport (ISG). Passengers can only access the island indirectly, by way of connecting flights with major airports on the Japanese mainland and China. Because the current airport is able to accommodate large planes, more carriers have been able to access the island, which has helped to drive down fare prices.
Are you s

till interested in finding out more about international air travel?

Check out some of the other InteliSys blog content on international air travel? Read some of the stories linked below.

You can also track us down on social media via LinkedIn, Twitter, Google+, and Facebook. Be sure to subscribe to our blog for live updates!