InteliSys Aviation's annual Airline Growth Summit is a powerful, informative, two-day conference designed for the global network of amelia airlines of all sizes and business models. The Summit is focused on helping airlines to grow, elevating the expertise of airline teams, and connecting people within the aviation industry.
"Come with an open mind. Come with questions you want to have answered. Come to gain insight from hearing what other carriers are doing in the same space. Multiple minds attacking the same issues will give you a global perspective of the airline industry."

— Paul Harvalias, Maxamation, Airline Growth Summit 2018
Check out the top three reasons your airline simply can't miss this year's Summit in Montreal, Quebec from October 21 to 24.
---

Master Your Airline's PSS & CMS
Simply put: knowledge is power and the team at InteliSys Aviation is dedicated to teaching you and your airline how to master your amelia system.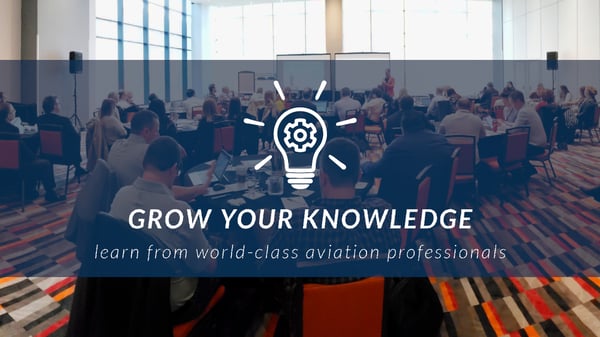 The training sessions, discussions, workshops, one-on-ones and networking events are specifically and carefully designed to teach you how to make the most of your amelia system.
"This was my first user conference, and it was better than my expectations! It was very, very well-organized. It was nice to see so many InteliSys employees involved in hosting, presenting, and interacting with clients. Communicating the company's goals and projects was great. We really appreciated the New Features Workshop. I would recommend this to all users."
— Airline Growth Summit Attendee, 2016


---

Better Utilize Your amelia System
Your perspective is crucial to the ongoing evolution of the amelia system. At the Summit, you'll get the chance to brainstorm and provide direct feedback to the InteliSys team. This is your chance to make your voice heard in the collaborative vision and system roadmap for amelia!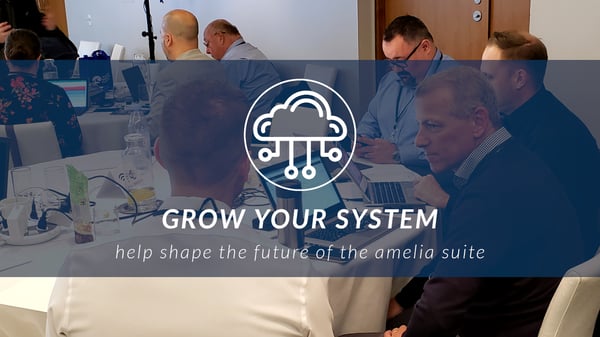 Not only that, you'll meet, mingle, and benefit from sharing your perspective and experiences with other airlines, many of which handle the same challenges your business does.
"My favourite parts of the Summit are all the amelia airlines coming together, hearing the five-year roadmap, more collaboration between airlines to hear what's important to us. Over the last several conferences, I see huge changes in the system reflected directly from our feedback at the conference. The more we attend, the better system advancements we see."
— PAL Airlines, 2018 Airline Growth Summit


---

Connect with the Worldwide amelia Network
Expand your horizons and aviation network by meeting the InteliSys team face-to-face in presentations, activities, and one-on-one consultation sessions. You'll also get the unparalleled opportunity to network with an expansive network of aviation partners, experts, and amelia airlines from around the world.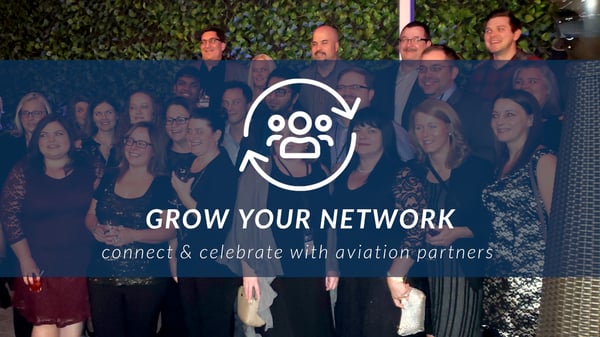 But the Summit isn't all business. You'll also be treated to first-class hospitality in breathtaking Old Montreal at the luxurious Hotel Nelligan. InteliSys Aviation takes great pride in the events and activities it hosts for clients, including the Airline Growth Summit Awards Banquet, where all conference attendees will have the opportunity to collectively celebrate the achievements of the entire amelia family.
"The people are everything: the InteliSys team and airline clients. They're my favourite part of the Summit. I get to see my customers, we all hug, and then we really get down to business and have good, open, meaningful conversations. It's wonderful hearing and seeing the input of the airlines and how much they really appreciate what InteliSys does for them."
— Travelport, 2018 Airline Growth Summit


---

About Last Year's Summit
The 2018 Summit attracted attendees from around the globe, including 19 airlines and nine partners and sponsors. Among them were representatives from Air Inuit, Airline Choice, Aeropostal, Air Borealis, Bearskin Airlines, Calm Air, Carle Publishing, CHR Media Group, Exchange Income Corporation (EIC), Ernest Airlines, Flair Air, Hahn Air, Kronos Airline Solutions, Iotaware, Maxamation, Pacific Coastal Airlines, PAL Airlines, Pascan Aviation, Perimeter Airlines, Rockwell Collins, Tailwind Air, Travelport, Via Air, VietJet Air, Wasaya Airways, and Wildcat Touring.
This year is already shaping up to be bigger and better than ever before!

Secure Your Spot Today
Click the button below to register for the 2019 Growth Summit today!



For More Information
Are you still curious about this Summit and past user conferences? We've put together a list of materials for you.